This post may contain affiliate links. Please read my disclosure policy.
Buying cans of coconut milk is definitely easiest for the convenience factor, but if you're on a diet like Autoimmune Paleo (AIP) and/or are avoiding additives like guar gum or carrageenan, finding coconut milk you can have is a bit harder. Luckily, making your own homemade coconut milk is really quite simple.
Sometimes making your own things can be painful and a bit, well, pointless.
Sure, it's great to know HOW to make some things, and sometimes there's great satisfaction in knowing you can if you need to, but it can be time-consuming and expensive.
Luckily making your own coconut milk at home is NOT one of these time consuming and expensive tasks – it actually is quick AND can save you a lot of money!
Plus you've got the added benefit that you know exactly what goes into the milk, so no additives that might cause you harm.
Only Two Ingredients in This Homemade Coconut Milk
Just like most things out there, there are 101 ways to do something, and this is no different.

The way I like to make coconut milk is just with:
shredded, unsweetened coconut (also called desiccated coconut)
water
That's it! Just two ingredients and it all takes less than 10 minutes to make, including cleanup time.
How to Make Coconut Milk At Home
Making your own coconut milk is really simple too.
Equipment/Materials You Need
I am a participant in the Amazon Services LLC Associates Program, an affiliate advertising program designed to provide a means for us to earn fees by linking to Amazon.com and affiliated sites.
You just need a blender and some sort of straining device – I recommend a nut milk bag but a fine-mesh sieve or cheesecloth could work as well.
The Process of Making Coconut Milk
All you need to do is put the water and desiccated coconut into the blender and blend on high for about 3 minutes, or until it's all liquid.
Then pour into a nut milk bag or a fine-mesh sieve over a bowl, or into a bowl covered with cheesecloth.
If using the nut milk bag, squeeze all of the liquid into the bowl. (preferred method)
If using a fine-mesh sieve, press down with your hands or the back of a large spoon to squeeze all of the liquid out.
If using the cheesecloth, make sure you pour slowly so it doesn't overflow and then one most of the liquid is through, gather the cheesecloth around the coconut solids and squeeze until all of the liquid is out.
How to Make Coconut Milk Video
If you're more of a visual person, watch this full-length YouTube video to see a demonstration on how to make the homemade coconut milk from desiccated coconut and then go below to get the recipe.
How to Store Your Dairy-free Milk
You can store this homemade coconut milk in the fridge for up to a week, but note that it will separate. Just simply shake it before serving or using.
You can also freeze the coconut milk for later. I recommend freezing in an ice cube tray and then removing from the tray once frozen and then storing it in a plastic bag or another freezer-safe container.
This way you can add the frozen coconut milk directly to smoothies, hot beverages, soups, stews, or quickly thaw to use in other applications.
You can freeze in larger portions, but it does take considerably longer to thaw and unless you want to heat the milk up, I'd recommend thawing in a fridge overnight.
Recipes That Use Coconut Milk
5 Mocktails for Summer (Paleo, Whole30, AIP)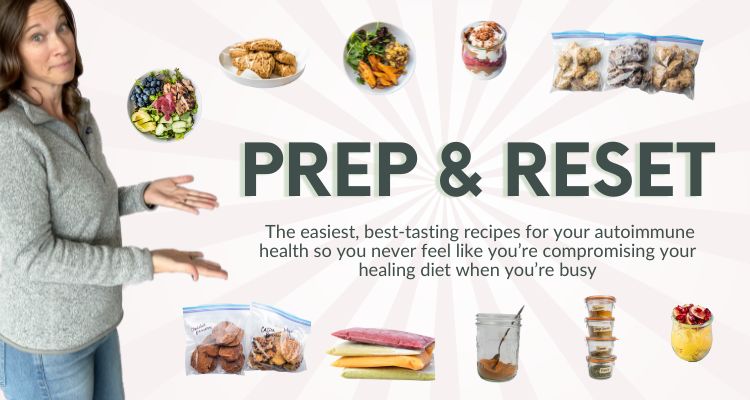 More Helpful AIP & Paleo Resources in the Freebie Library
If you find this recipe helpful, you may really enjoy the resources in my Paleo & AIP Freebie Library! There's a "dump" freezer meal plan, a list of AIP-compliant breakfast toppings, and so much more. Plus, you'll get even more ideas sent to your inbox! Get the password here.
Homemade Coconut Milk Recipe
I hope you enjoy this homemade coconut milk! If you make it I'd love to hear how it turned out! Either comment below or share a pic on Instagram and tag me @thrivingautoimmune!
Homemade Coconut Milk (Guar gum-free!)
Coconut milk is a great milk alternative for anyone on Paleo or AIP, cutting down on nuts/seeds, or who have allergies to nuts or seeds. It's just 2 ingredients and comes together in minutes. This is a guar gum- free and carrageenan-free version too, making it great for diets like AIP and Whole30 and anyone avoiding additives. Plus you save MONEY 🙂
Ingredients
2

cups

Shredded, Unsweetened Coconut

4

cups

Water
Instructions
Put the coconut and water into a blender. Blend on high for about 3 minutes, or until no chunks remain.

Pour the mixture through a nut milk bag, cheesecloth, or fine mesh sieve. Squeeze and knead to get all of the milk out.

Pour into a glass storage container and refrigerate until needed. Keep in the fridge for up to a week, shaking to mix any separation that may occur. 
Notes
Equipment needed: Blender and Nut milk bag/cheesecloth/or fine mesh sieve for straining the milk
Did you make this recipe?
Leave a comment below or share a photo on Instagram and tag me @thrivingautoimmune !